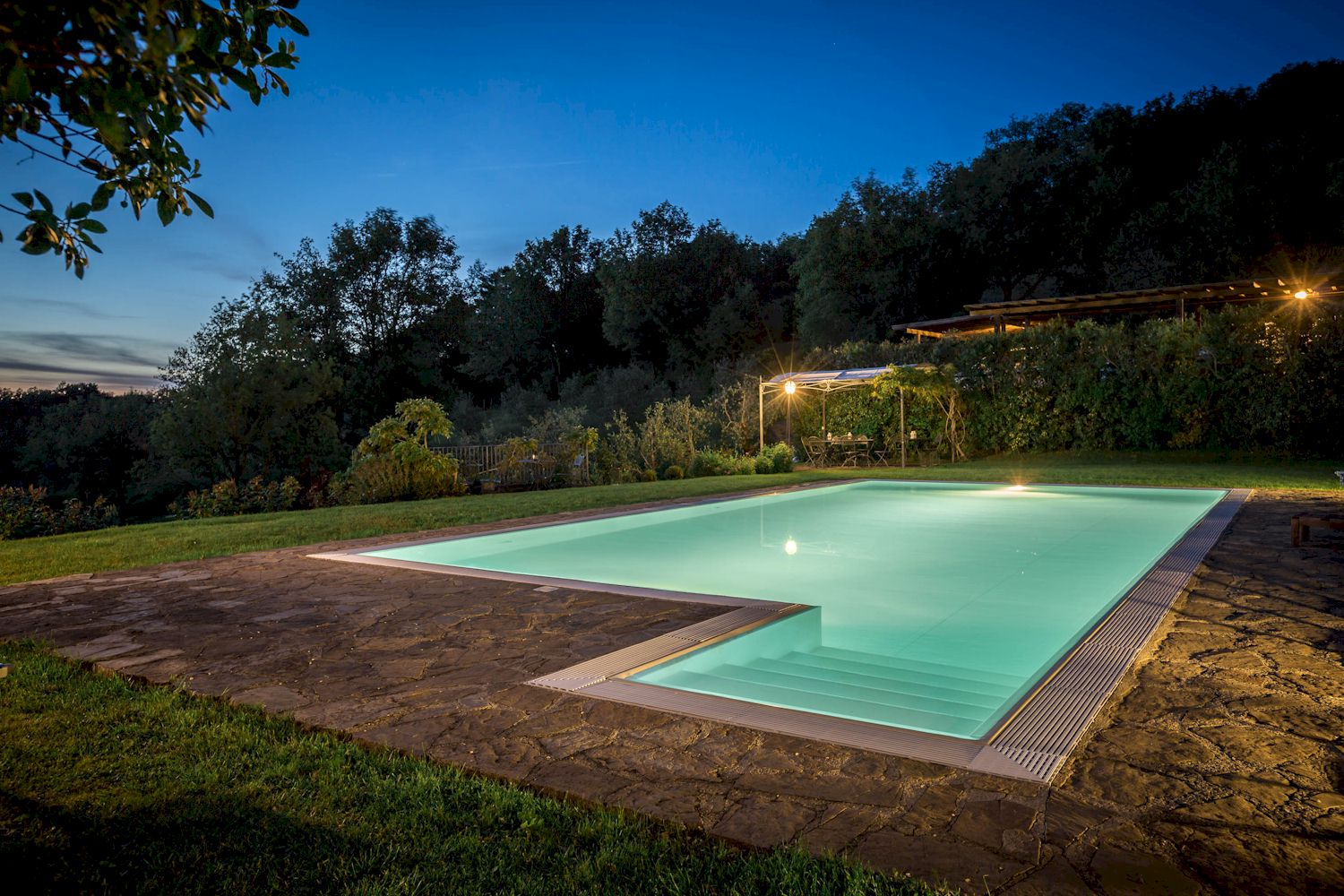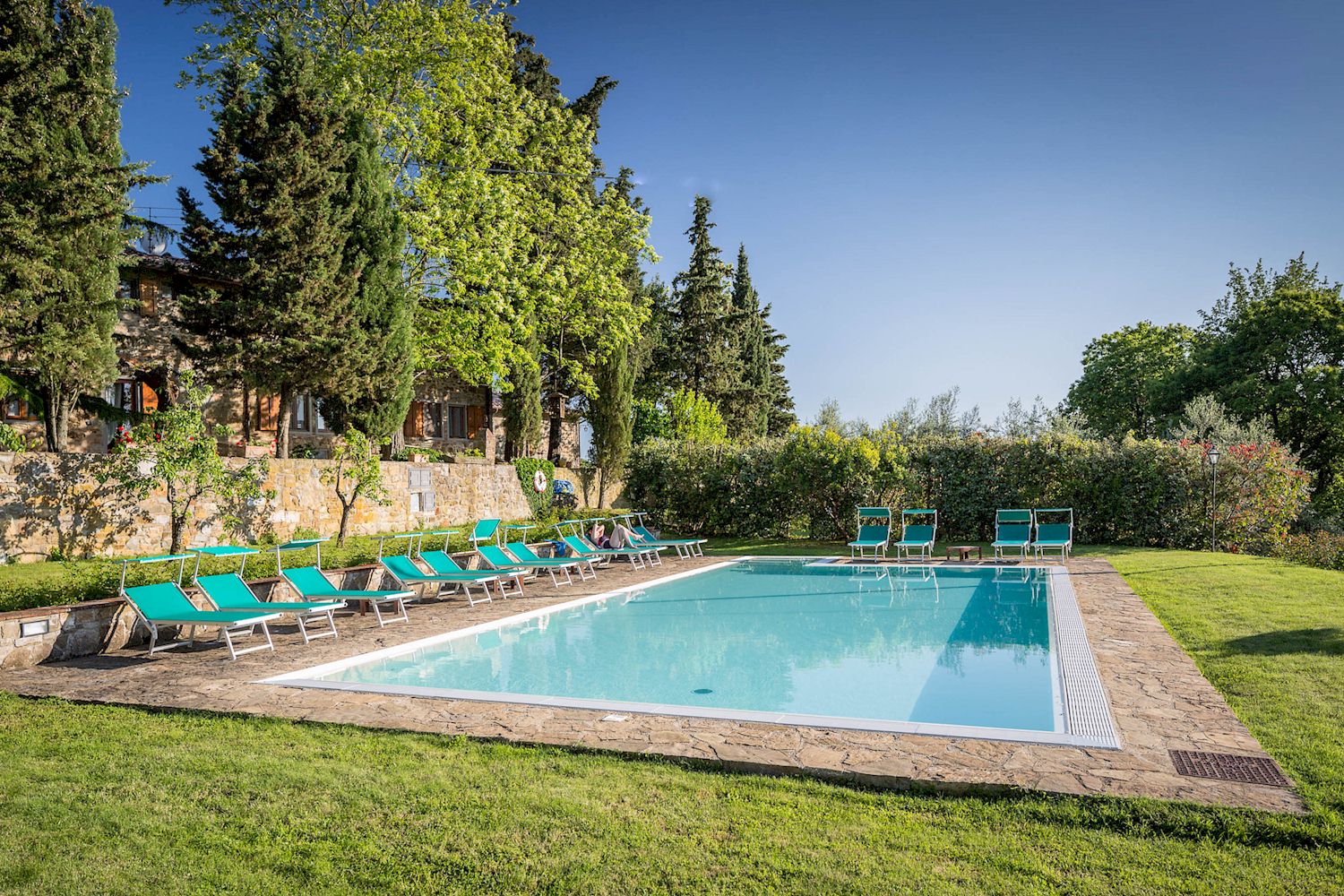 Tuscany holiday home garden view
Tuscany vacation apartment gazebo
Agriturismo Le Cetinelle swimming pool
Vacation home swimming pool in Chianti
Agriturismo Le Cetinelle B&B and vacation apartment in Chianti

Gardens and swimming pool of Agriturismo "Le Cetinelle".
"Le Cetinelle" Bed and Breakfast enjoys a rare location immersed in uncontaminated Nature, far from traffic noise, yet, at the same time, quite close to the town of Greve in Chianti. Our Tuscany vacation accommodations are also strategically placed for those who love walking or hiking along marked paths up to the San Michele natural park, an atmospheric landscape situated along the top of the highest point in Chianti, at nearly 900 m above sea level.
If, on the other hand, walking is not your favourite pastime, but you love reading or simply relaxing, you will enjoy the spacious gardens that surround our main Tuscan farmhouse. Here you will find loungers, hammocks, tables and chairs and gazebos.
You can refresh yourselves in the beautiful pool while enjoying the fantastic views over "Le Cetinelle"'s vineyards, the Tuscan hills and the city of Florence in the far distance. The pool measures 6 by 12 m with 3 m of steps to enter the water which is naturally cleansed with the simple addition of salt. Chlorine is not added to the water.
The pool is surrounded by lawns and flowers, and the guests can make use of the chairs and tables placed under the nearby wrought-iron gazebo.
All about Agriturismo "Le Cetinelle"

"Le Cetinelle" from the air

Tuscan cooking classes and dinners

Here at Le Cetinelle, we are happy to provide Tuscan cooking classes and traditional Tuscan dinners for our guests.

If you enjoy Italian food and are interested in learning the art of Tuscan cooking or in eating a true Tuscan dinner at your accommodations, this is the right opportunity for you!

More about our Tuscany cooking lessons.